"You can't worship two gods at once. Loving one god, you'll end up hating the other. Adoration of one feeds contempt for the other." – Matthew 6:24/The Message
This verse then ends with "You can't worship God and Money both." but the opening statement "You can't worship two gods at once" can readily be applied to other things in our lives. This verse has been playing on repeat in my head for the last few days, so I think God is probably trying to flag it up to me.
For the last few months my mind has been on alot of financial matters, with selling a house, working my way out of a student overdraft (fairly unsucessfully it needs to be said), sorting out a place to live once I move, deciding whether to buy or to let, working out how the new UK Tax budgets affects me, looking at property prices, inflation rates, interest rates, finances surround all of our lives, and seem to dictate so much of what we do, and the ways we think, in short I feel like I am trying to serve, if not worship two Gods. Its not that I desire money, it is that I have increasingly felt over the last few weeks that I am letting finances dictate my mood, my perception of things, and my goals.

Let me start off by saying that none of the interest or attention shown to the things I mentioned are inherently bad, quite the opposite in fact, I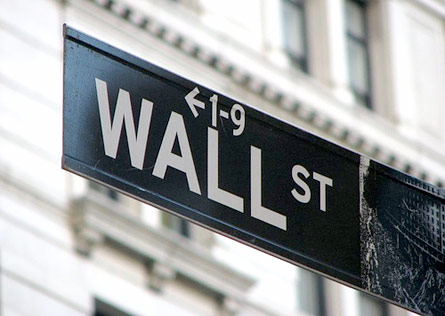 think as Christians living out life, we should acknowledge the new reality proclaimed to us by Psalm 24:1 "The earth is the LORD's, and everything in it, the world, and all who live in it;" and acknowledging this be have a strong 'stewardship' ethic which desires to have wisdom in dealing with financial matters.
The scripture in Matthew reminds us of how easy it is to put our faith and hope in things seen as opposed to the faith in things unseen as Hebrews 11:1 tells us to have, "Now faith is being sure of what we hope for and certain of what we do not see." again though, we have to tread carefully here. We should be careful that such scriptures dont lead us to propose some form of platonic dualism, by that I mean that things of faith are only concerned with those unseen thus relegating material things of lesser status, this was the error of the gnostic sect in the beginnings of the Christian Church and we need to guard against this incorrect representation of the Christian reality.
Matthew 6 then, is not saying that wealth, or in fact any other material things are wrong but it is saying that our lives, our kingdom enlightened perspectives, our vision of reality, our worldview, should be conditioned and defined by Christ as the head. We order our lives from top down, when we place God at the top of our priorities, we give him the rightful place to permeate every other area of our lives.
I am challenged that thinking in terms of 'can I do this' or 'what will that mean' shouldn't be defined primarily by finances but by God, Jim Martin mentioned a few ways in which God is good news in a post earlier this week and Ive included a few below, these are the things we should meditate on, these are the places that we should begin our decision making from, the place that we should source our mood and perspectives from, not from our bank balance, credit score, or the financial markets, these are not the starting points, they may certainly be way points along the roads of our decisions, but not the starting block.
The Lord really is very near. He has chosen to be near me and has not gone anywhere. He has not abandoned me to fend for myself.
God wishes to receive my requests. In fact, by prayer and petition, he desires that I present everything to him.
God wishes to give me a peace that is actually beyond my comprehension and understanding. In Christ Jesus, this peace actually guards my heart, blocking the anxiety that can easily captivate me. – Jim Martin – read his full article on anxiety here