Theres plenty to get through today, normally there is a bit of a smorgasborg of topics, so decided to divide the round up a bit more topically this week (needless to say the topic headings are hopelessly inadequate), let me know if that is useful:
Theology/Church Stuff:
Scot McKnight just started blogging through a book Rachel gave me for my Graduation – The Mission of God  by Christopher Wright Ill be reading it along with this series.
John Stackhouse has written an excellent post for people considering a PhD, well worth a read, it certainly quelled my fantasies of Post Grad work!
Jason Clark gives you a peek into his PhD research.
Andy White writes a helpful post on the subject of why your visions should be unachievable.
22Words challenges you to "freshen up" your language when speaking about the Gospel, I also had a good laugh when Abraham questioned the attribute of God "does not faint" as a strange thing to Praise God for.
Robin Parry – A New blogger from Paternoster gives some interesting thoughts regarding belief in a global flood.
DG quotes Spurgeon"s advice to young pastors, overall a good thought, but what do you think about this comment?: "Begin your ministry with one blind eye and one deaf ear."
There is a preview of the new Church Dogmatics Set at the T&T Clark Blog.
Looks nice, but not as nice as the old hardbacks which had bright orange dust covers!
The Greenbelt lineup looks good, I"ve never been but Id like to one day.
Al Gordon@HTB lets his techies take over the band for the day and they come back with some brilliant re-writes.
This is pretty ridiculous…a 200 foot cross to be built at the entrance of Houston, just an idea but maybe there is better ways to spend your money for the Kingdom?
This is a sad story about a research professor who took his ill child to a healing meeting…this is part of the reason I think events like this can be unhelpful.
Zach Neilsen is blogging some excellent stuff – I particularly like the quote he shared regarding imperatives and indicatives in the Gospel which you can read here also this billboard which is trying to get its political capital from things that should never be exploited.
Inhabitio Dei posted some interesting thoughts on the idolatry of Family in Evangelicalism, the post discusses Driscoll, but I am really more interested in the wider concepts of family that are being discussed.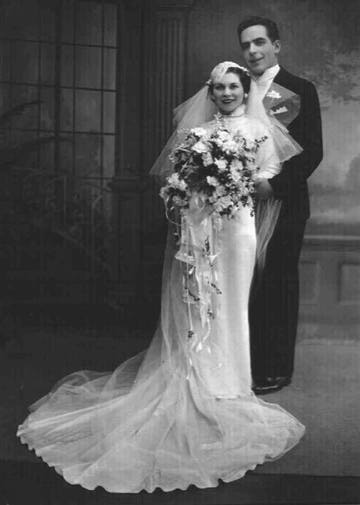 Faith and Theology has a post which re-thinks the popular conceptions of Marriage which I also found interesting.
Scot McKnight shared a brilliant tip for writers to read authors that you would love to write like. I expect this is why Eugene Peterson is such a great writer because he primarily  read novels
Technology:
Thanks to Brett for highlighting this incredible HDR shot of a Norwegian Fjord.
For those of you sick of hearing about iPhone"s there are some leaked pictures of the Blackberry Thunder (touchscreen) I mentioned a little while back. Whether a 3G iPhone or BB Thunder, my business upgrade doesn"t come til December so I am stuck.
The Cocioa Blog does a great job at rounding up some excellent apps for the iPhone from the new app store.
If you haven"t been keeping up with the iPhone3G news and suddently want to know everything because you got a crazy tax rebate and want to blow it all then engadget has a round up of all the latest on it.
to get online with your laptop.
If you are indeed considering an iPhone 3G read these posts explaining why they
are not or are waiting: Firstly this blogger gets meaningfully philosophical about the iPhone and encourages us to have technological discernment, I especially thought this quote was thought-provoking:"When we become engrossed in the capacities of a powerful new technology, our critical faculties may be overwhelmed by the pragmatics of making the thing work and by the sheer delight of exploring new experiences"
a while before buying in to the iPhone craze.
Brett posts his wishlist for the next iPhone. I agree.
WP Bloggers will be pleased to know that WordPress for iPhone is out!
, tidy up the meta data for my iTunes library!
If you have an iPhone 3G and are not using PUSH you dont deserve one (harsh but fair)…read here to be reinstated in the club of people who deserve an iPhone3G
Donovan has installed the latest wordpress and has the new features video. I dont trust myself so Im waiting for a few weeks before it turns up in Fantastico!
Engadget review what is likely to be my next Blackberry upgrade, and apparently it scratches…and let me just say that I have scratched all my phones to death because I dont know how to put them in a different pocket than my keys, so I am not looking forward to the scratch-life on this handset!
Misc and Music:
I have been reading this guys blog with envy…surely this is every guys dream: "My name is Zac Sunderland and I am 16 years old. I am currently sailing across the Pacific Ocean attempting to become the youngest person to circumnavigate the world alone by yacht"
Whilst you were sleeping your bed Armageddon is happening on Jupiter..OK, maybe not, but one of the spots just got swallowed!
Radiohead just released a music video for House of Cards which involved no cameras, they shot it using 3D geometrics acquisition..don"t ask me why that is cool, it just is.
FP tells you what to fill that silo in your back yard with if you want to be rich over the next few years of economic crisis…then again you could just look like a strange guy who hords things.
FlickrBlog featured one of their more bizarre videos, a lady video taping a storm on her digital camera gets hit by lightening and captures it on film, She is Fine.
GraphJam has graphs for all types of amusing stuff…have a break check a few out.
Scot McKnight features a picture of Chicago from the sky at night, I took a similar flight into chicago and the views were incredible too.
After engaging in 2 or 3 european (continental) trips last year, and being a european, I can heartily endorse TSK"s 10 tips for travelling around Europe over the summer.
Thats all for this weeks round up.