We all like lifehacks, bits of software which speed things up, but at the end of the day the classic productivity killers are always the obvious ones. Lifehacker give out some tips on how to finish them off.
If you have a job in an office, chances are you use outlook, if you have email outside of your work chances are its with google, so now there is a way to synchronise your contacts from gmail to your personal contacts folder in outlook!
Skype on iPhone – the new age is here, Skype have at last created an app for
VOIP calling on the iPhone, there have been a few 3rd party apps like truphone or Fring which used skype but now skype have come out with their own, and in my experience so far it has been the most stable of the VOIP apps, testament to this is that it is now the most popular app on iPhone (according to iTunes top 25 right now).
I am consistently guilty of tapping an email and pressing the send button before attaching the file the whole email was a premise for, there are a few ways to stop that happening but this theory says its the order you write emails which is the main determinative cause.
If I"m honest a good deal of my day-to-day learning comes from the Internet,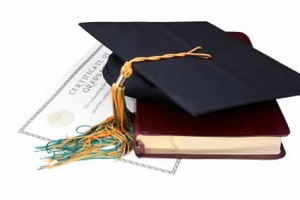 , like a new language or how to play an instrument.
This PR company have compiled a list of their top 50 publicity stunts, an interesting look at how advertisers get our attention.
Left that file at home? Its a problem online backup services have been promising to fix, but here"s a product which frees you from monthly pay per go services and just requires you to plug in your own external hard drive and then gives you access from anywhere on the net. The only outstanding problem with that is if you need a file and your home Internet connection (which presumably is what the service will use to make your file available)
I"ve been travelling recently and realised, Airports are terrible places to find
usable plug systems, so sponsored power might be a necessary evil in Heathrow from now on, read more here.
I"ve been having a tripit vs. dopplr (which are both online travel itinerary services) challenge in my mind for quite a while now, I enjoy tripit and have used it for a couple of years now, but dopplr has some definite pro"s over it. For now at least a dedicated iPhone app for Tripit has kept my membership.
In these difficult economic days why not think of a few ways to start a small side business, here are 50 entrepreneurial ideas to get you started.